JB Lake
Lake Details
Please use the availability checker below to check for dates.
---
---
Product Code:
JB Lake
Availability:
In Stock
Check Availability
Book Now
Pascale Briallart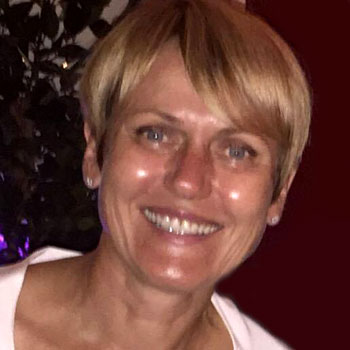 Contact Me
When I purchased La Botte 6 years ago I quickly realised how well this lake worked for our anglers and how much pleasure they got from a big fish runs water. I have been searching for JB Lake since 2014 and finally found this lake late in 2017. It ticked all the boxes to become the new La Botte and something for our additional customers to fish now that La Botte has become so popular with its regular clients. I am sure in a few years time this lake will be on a par with La Botte in terms of numbers of big fish and also in the catch reports too.

JB Lake is named in honour of my nephew who was taken from us in late 2018 and I will make sure that his name is honoured by making JB Lake a very special place in my heart and also that of my customers.
Pascale.
JB lake is the new addition for 2020 to the Domaine De Goncourt family. it is 40 acres in size very similar in shape and size to La Botte. The lake has an island centrally positioned, making this lake almost a carbon copy of La Botte.
The depths of the lake is 2-3 metres deep which is the same as most of the lakes on Domaine De Goncourt. The topography of the bottom is relatively flat due the way the lake was dug by JCB diggers. It has some large patches of weed at the moment but these are being cleared by the fish naturally as we feed on top and around them. There are some deeper holes which when found can produce some good catch results but this lake is action packed all day so finding the fish is never a problem.
At the moment we do not have any facilities onsite but these will be installed for the 2021 season. The main complex is 1 minute drive away and you can use all the facilities there. Most of our customers for the past year have used their bicycles to get to the facilities located on the main complex.
The fish stock is also similar with approximately 800 fish in the lake. There is group of original fish between 30-45lb to which were added smaller fish around 10-15lb. The average weight of the fish was between 16-22lb at the end of 2019 and the fish in JB Lake are being fed throughout the winter of 2019/20 to increase the average weight to around 20-22lb for the start of 2020 season.
Maxime will continue to feed the fish all of the 2020 season and expects to achieve weight gains of 5-8lb this coming year which will make JB Lake a 30lb plus runs water.
This lake has been fished in 2019 by our European customers who have had some incredible catch results. One angler caught over 120 carp in a week and another had over 80 fish to just under 40lb making this lake our most productive on the complex. All of these catches have come over large beds of particles with a scattering of boilies so be prepared to have a few sleepless nights when you arrive here at JB Lake.
Lake Facilities
Lake Size - 40 acres
Difficulty - Easy
Max Anglers - 14 individual 16 Exclusive
Swims - 14
Depths - 4ft - 8ft
Toilets/showers - On site
Boats - 4
Bait Boats - Yes Allowed
Individual Booking - Yes
Exclusive Booking - Yes